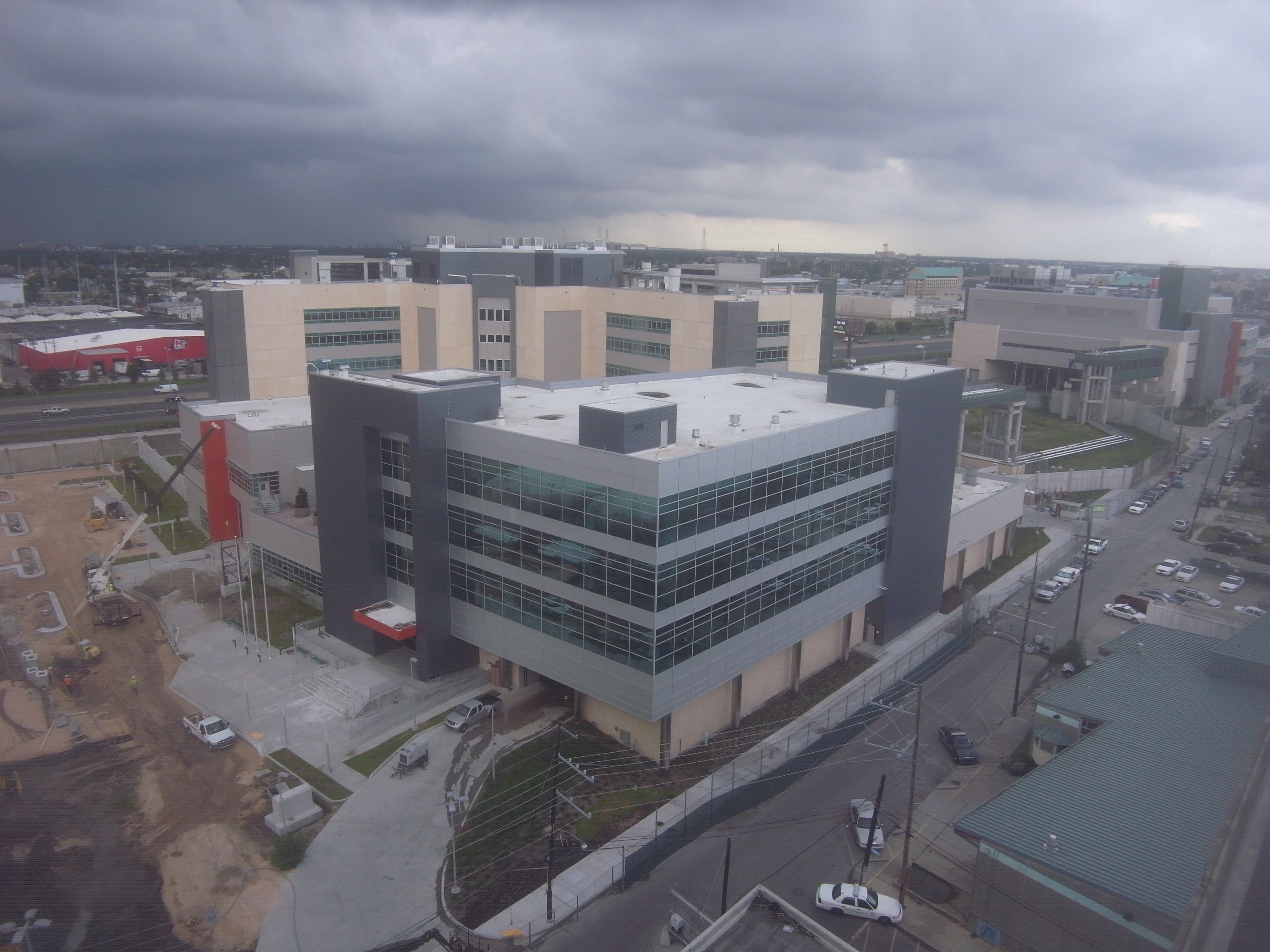 OPSO's Intake & Processing Center/Templeman III & IV Replacement
OPSO Re-Entry Program
Sheriff Gusman Invites New Orleans Community To Thanksgiving Dinner
11-19-2014
Sheriff Marlin N. Gusman invites the New Orleans community to join him for the 40th annual Sheriff's Thanksgiving Dinner Celebration on Nov. 27, 2014, from 10 a.m. to 1 p.m. The event, held at the Ernest N. Morial Convention Center in Hall I-2, will bring the Orleans Parish Sheriff's Office and local volunteers together for the holiday celebration.
Scheduled to include performances by Grammy Award winning artists Irma Thomas and Irvin Mayfield, the Thanksgiving Dinner will feature additional local music from Kermit Ruffins, Ronald Jones, Chucky C and Tony Owens.
"We invite people from Orleans and the surrounding parishes to celebrate this family holiday tradition with us," said Sheriff Marlin N. Gusman, Orleans Parish Sheriff. "We look forward to coming together as a community to give thanks for the blessings we've received during the past year, all while enjoying a great meal and entertainment."
Volunteers are asked to pre-register online here and report on Thanksgiving Day between 9:00 and 9:30 a.m. They will receive four hours of community service for the event. Citizens and volunteers in need of a ride to the event can call the Orleans Parish Sheriff's Office at (504) 827-8504.
Free parking is available across from Hall I.
NEW ORLEANS - 11-15-2014
A combination of teamwork, technology and solid investigative techniques has resulted in the apprehension of Tellas Huff, 38, a client of the Electronic Monitoring Program who tampered with his monitoring device Friday evening and fled the area.
Soon after receiving a monitoring device tamper alert, OPSO deputies began canvassing New Orleans neighborhoods and developing leads with the assistance of a Global Positioning System. OPSO deputies also worked closely with counterparts at the East Baton Rouge Parish Sheriff's Office and the Livingston Parish Sheriff's Office to eventually locate Huff in Denham Springs.
Huff was taken into custody without incident Saturday afternoon. After Huff was processed at the Livingston Parish Sheriff's Office, OPSO deputies transported Huff to New Orleans for processing into the parish jail. Huff was originally charged with auto theft. A Magistrate Court judge assigned Huff to the Electronic Monitoring Program on Oct. 23. He is facing new charges of criminal damage to property and tampering with an electronic monitoring device.
OPSO deputies also contacted the New Orleans Police Department about the car Huff was driving so that agency can complete its investigation on a charge of unauthorized use of a moveable.
Orleans Parish Sheriff Marlin N. Gusman said, "The deputies assigned to our Electronic Monitoring Team deserve praise for following all leads, working closely with other law enforcement agencies and remaining focused until this EMP client was apprehended and back in custody."
Victim Notifications & Programs
Crime Victims Programs
Victim Notification
ICE
Notification System
Crime Victims
Reparation Program
Elderly Victims
Assistance Program
Louisiana Victim
Notification System
Public Bids
Top Headline
Other Headlines
If you have a medical question about an inmate, call the Medical Inmate Advocate at 504-822-8000, ext. 4134.
The Medical Inmate Advocate is an experienced OPSO nurse who will investigate your concern and call you back. If you wish to provide medical information about an inmate, call the Medical Inmate Advocate. Medical confidentiality is maintained, but your concerns will be addressed.
Programs for Public Benefit
Harmony House
The OPSO Harmony House addresses the needs of parent, child, the courts, and the communities of New Orleans and the surrounding metropolitan areas by providing a safe, supportive environment for Supervised Visitation and Monitored Exchanges with equal regard for parent and child safety.
Young Marines
The OPSO chapter of the Young Marines is in partnership with the national Young Marines program. Youth under the age of 18 enroll for drill, games, field trips, and education.
West Bank Major Crime Taskforce
Deputies assigned to this task force focusing on major crimes and narcotics enforcement on the West Bank.
United States Marshalls Task Force
OPSO also participates in US Marshall task force activities, focusing on the apprehension of violent criminals in the Greater New Orleans Area and monitors registered sex offenders in Orleans Parish.
The Great Body Shop
The Great Body Shop program is a school-based program which covers drug prevention, health, bullying, emergency situations, nutrition, and other topics for youth from kindergarten through twelfth grade. Materials and training are available from OPSO.
Sheriff Marlin N. Gusman's Supervised Visitation Center
This program is in partnership with Harmony House and provides non-custodial parents a safe drop-off and/or visitation area.
Juvenile Curfew Center
OPSO maintains the Orleans Parish Juvenile Curfew Center in conjunction with the New Orleans Police Department. Youth under the age of 18 are brought to the facility when they violate City of New Orleans curfew laws and are held in a non-secure environment until a parent or guardian arrives for them.
Elderly Victim Assistance and Victim's Assistance
This program is in partnership with the State of Louisiana Victims Assistance Board and provides limited funding and assistance to elderly or non-elderly victims of crime.
Drug Abuse Resistance Education (DARE)
DARE is a school-based drug awareness and prevention program for youth. OPSO's main focus is sixth graders through high-school.
Criminal Patrols
This program focuses on outstanding warrants for violent crimes. Persons wanted for violent crimes are targeted and arrested for public safety. This program is grant funded in partnership with the Louisiana Commission on Law Enforcement and focuses on proactive crime prevention in high crime areas and the apprehension of wanted fugitives.
Presentation to Mayor's Committee
Criminal Justice Working Group


City Council Presentation
2015 Budget Presentation