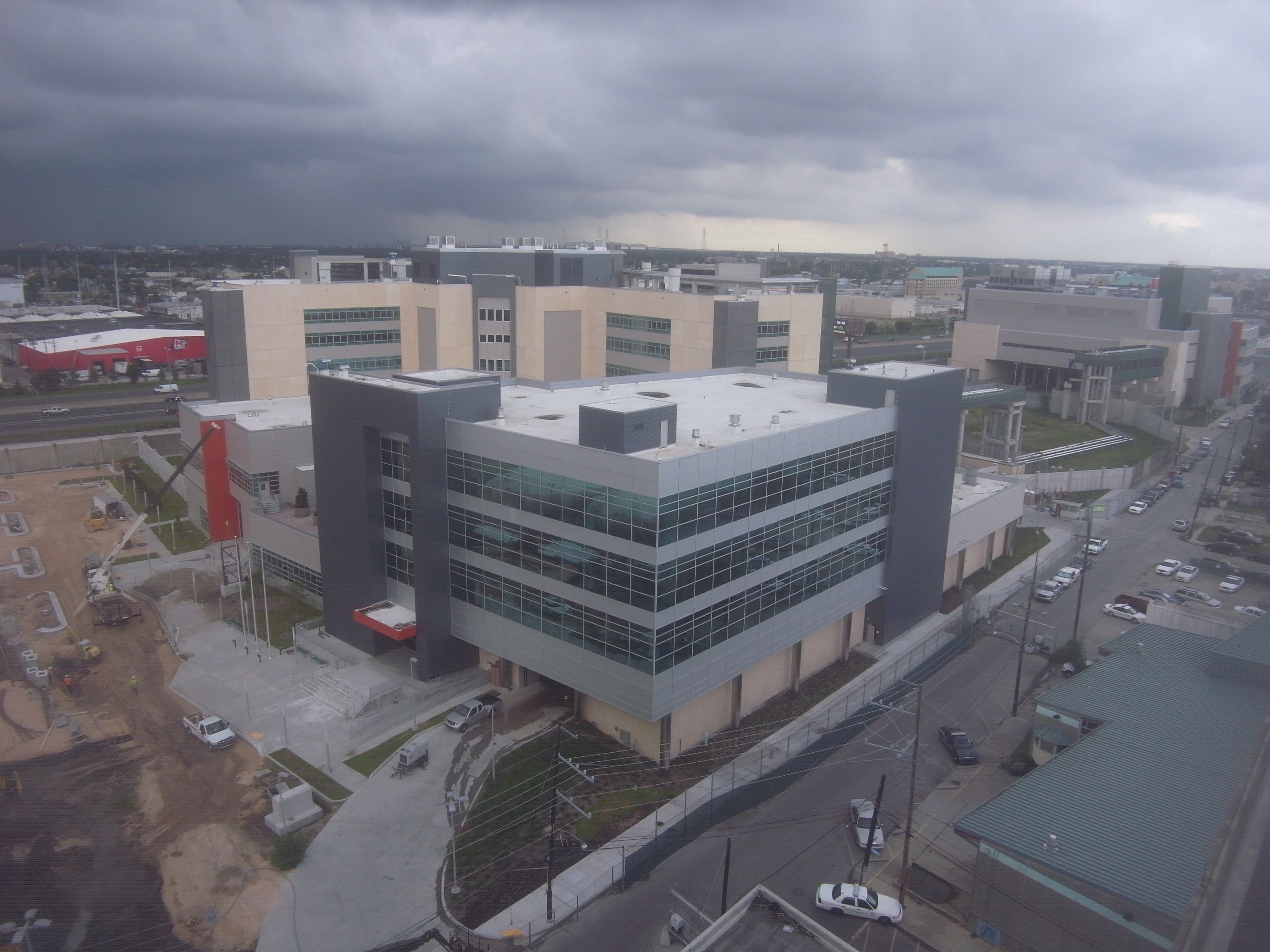 OPSO's Intake & Processing Center/Templeman III & IV Replacement
Video Channel
Young Marines
NEW ORLEANS - 6-26-2014
The Orleans Parish Office Sheriff's Office plans to request that voters approve a change in how millage proceeds are used.
Instead of millage proceeds being dedicated solely to capital expenditures, the Law Enforcement District will seek voter approval to allow the current millage not needed for capital debt to be used for operating expenses. Sheriff Marlin N. Gusman, chief executive officer of the Law Enforcement District, said the change will not increase taxes.
"Proceeds will be used to cover maintenance and operating expenses for new facilities," Sheriff Gusman said.
The City of New Orleans is in full support of the measure. Mayor Mitchell J. Landrieu said, "We are working with the Sherriff to create funding solutions like this one that will not increase taxes for the citizens of New Orleans."
The ballot measure is expected to be voted on in November. If approved, the change is expected to generate $7.5 million.
NEW ORLEANS - 6-14-2014
Following is a statement from the Orleans Parish Sheriff's Office:
On Saturday morning, June 14, members of the Orleans Parish Sheriff's Office accompanied court-appointed monitor Susan McCampbell on an unscheduled tour of several Sheriff's Office jail facilities. Unscheduled visits are part of the court-ordered monitoring process.
McCampbell, who toured five facilities, is expected to file a report about her visit at a later date.
Victim Notifications & Programs
Crime Victims Programs
Victim Notification
ICE
Notification System
Crime Victims
Reparation Program
Elderly Victims
Assistance Program
Louisiana Victim
Notification System
Public Bids
Top Headline
Other Headlines
If you have a medical question about an inmate, call the Medical Inmate Advocate at 504-822-8000, ext. 4134.
The Medical Inmate Advocate is an experienced OPSO nurse who will investigate your concern and call you back. If you wish to provide medical information about an inmate, call the Medical Inmate Advocate. Medical confidentiality is maintained, but your concerns will be addressed.
Programs for Public Benefit
Harmony House
The OPSO Harmony House addresses the needs of parent, child, the courts, and the communities of New Orleans and the surrounding metropolitan areas by providing a safe, supportive environment for Supervised Visitation and Monitored Exchanges with equal regard for parent and child safety.
Young Marines
The OPSO chapter of the Young Marines is in partnership with the national Young Marines program. Youth under the age of 18 enroll for drill, games, field trips, and education.
West Bank Major Crime Taskforce
Deputies assigned to this task force focusing on major crimes and narcotics enforcement on the West Bank.
United States Marshalls Task Force
OPSO also participates in US Marshall task force activities, focusing on the apprehension of violent criminals in the Greater New Orleans Area and monitors registered sex offenders in Orleans Parish.
The Great Body Shop
The Great Body Shop program is a school-based program which covers drug prevention, health, bullying, emergency situations, nutrition, and other topics for youth from kindergarten through twelfth grade. Materials and training are available from OPSO.
Sheriff Marlin N. Gusman's Supervised Visitation Center
This program is in partnership with Harmony House and provides non-custodial parents a safe drop-off and/or visitation area.
Juvenile Curfew Center
OPSO maintains the Orleans Parish Juvenile Curfew Center in conjunction with the New Orleans Police Department. Youth under the age of 18 are brought to the facility when they violate City of New Orleans curfew laws and are held in a non-secure environment until a parent or guardian arrives for them.
Elderly Victim Assistance and Victim's Assistance
This program is in partnership with the State of Louisiana Victims Assistance Board and provides limited funding and assistance to elderly or non-elderly victims of crime.
Drug Abuse Resistance Education (DARE)
DARE is a school-based drug awareness and prevention program for youth. OPSO's main focus is sixth graders through high-school.
Criminal Patrols
This program focuses on outstanding warrants for violent crimes. Persons wanted for violent crimes are targeted and arrested for public safety. This program is grant funded in partnership with the Louisiana Commission on Law Enforcement and focuses on proactive crime prevention in high crime areas and the apprehension of wanted fugitives.
Presentation to Mayor's Committee
Criminal Justice Working Group


City Council Presentation
2014 Budget Presentation